QWEST Homes strives to deliver a new home experience for our customers that is enjoyable from start to finish and to provide a home built with high performance energy standards, quality workmanship and excellent personalized service.  We are proud to offer exactly the right home to fit each customer's lifestyle.
Ever evolving technologies and best practices
Building technologies are evolving at an ever increasing speed.  Sometimes it is hard to keep up with the latest technologies.  That it is why we made it our mission to be at the forefront.   We offer solutions and standard features that you won't find elsewhere.
We feel as responsible to the environment as we do to our customers!
Energy Effieciency
Since we began, we have delivered industry-leading energy efficiency to our customers.   We continue look for ways to decrease the carbon footprint of your  new home.
NOW BUILDING –  Net Zero Homes
Technologies
From the latest building materials to the newest in gadgetry and electronics, if it means a better home, then we will engage it.   Give us a call to learn what our latest homes feature.
Superior to Standards
We deliver excellence in a variety of ways.  One way is to always exceed code and requirements where possible.   QWEST homes delivers a home that is superior to most other homes on the market.  Find out how…
Working closely with you every step of the way.
A new home is one of the biggest decisions you make in your life and we never forget that.
Our processes and workflow, from initial meeting through to the time that we hand you the keys to your new home,  are designed to make your experience great.  We believe in open communications so that there are no hidden surprises or missed expectations.
Check out some of our latest homes.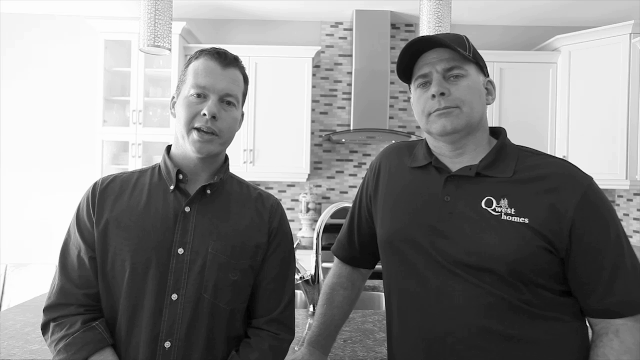 Trust us with your new home.
A decade ago, we founded QWEST Homes with the goal of creating a meaningful difference in the impact that homes have in our environment.  That passion combined with outstanding customer service means we know you will be glad you decided to build with us.
Sincerely,